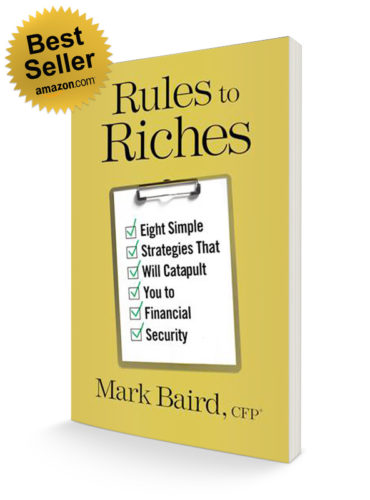 Rules to Riches provides the tools you will need to achieve lasting financial peace of mind.
Whether you are just starting out or approaching retirement age—a "do-it-yourselfer" going it alone or a time-strapped "workaholic" looking for the right financial planning partner to help smooth the way—the road to financial security can be a confusing, often daunting path for many Americans.
But lifelong financial health is now possible for everyone, regardless of their income level, simply by following Mark's eight essential rules of money management.
About Mark Baird
A CERTIFIED FINANCIAL PLANNER™, Mark takes the confusion out of personal finance with a straightforward, easy-to-understand, eight-part plan for wealth acquisition. Incorporating plain talk and a step-by-step approach, Mark covers a wide range of money matters, from budgeting to investing, providing a roadmap to a secure financial future for you and your family. His holistic approach to personal finance is ethically and spiritually sound as well as monetarily rewarding.
Subscribe to Mark's Coaching Newsletter
Sign up for the newsletter and receive regular updates about the book, financial tips and special offers. Your information will never be sold or leased to any third party. 
Sign up today and you'll be given exclusive links to download the spreadsheets mentioned in the book—including a spending tracker and the debt reduction calculator.